Daily Dal Summit East Attendee Special Offer!
Manage and schedule your
next daily deal with a free trial of Redeem&Get!
Special Offer for Daily Deal Summit East Attendees!
Redeem&Get are pleased to offer until the 31st of May 2012 a free trial of our premium account, to help make sure that your next daily deal works properly for your business.
To avail of this offer, enter your email address in the box below and a member of the Redeem team will be in touch to start you on the road to managing and scheduling your daily deal the easy way!
Tools designed for deals…
Get Started…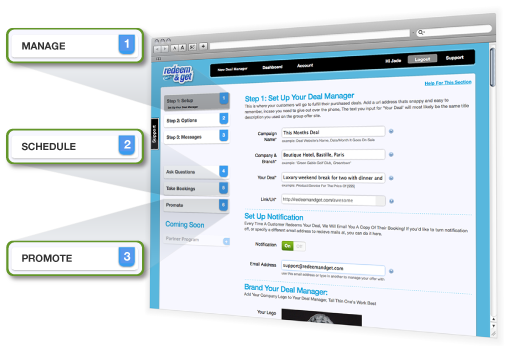 Sign up
It's free to sign up to our service
Set up
It only takes a minute to set up a deal manager
Promote
We help you direct your new customers to redeem online
Offer"]