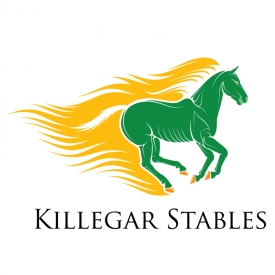 The Deal
€17.50 for a 1hr lesson or 1hr forest trek €32 for 2 hour trek or lesson and trek.

Find More Deals
Hello from Killegar Stables,
To redeem your deal please complete this page, it will take less than 2 minutes. We require you to call the yard ON +353 1 2860919 in order to make a booking due to the large amount of demande we currently have.
Please include a phone number we can reach you at.

Bookings requested via this form and via email may suffer from a delay of up to 5 days.

Please also bring your voucher with you on the day of your booking.
No voucher, no ride.
The confirmation slip you will get here on Redeem and Get does not represent a voucher.

We look forward to your visit. Due to the popularity of this deal our phone lines can be congested and we do appreciate everyones patience.
Available At
Killegar Stables Enniskerry
Location
Killegar Stables, The Scalp, Enniskerry Village, Co. Wicklow, Ireland.
Find Us Online